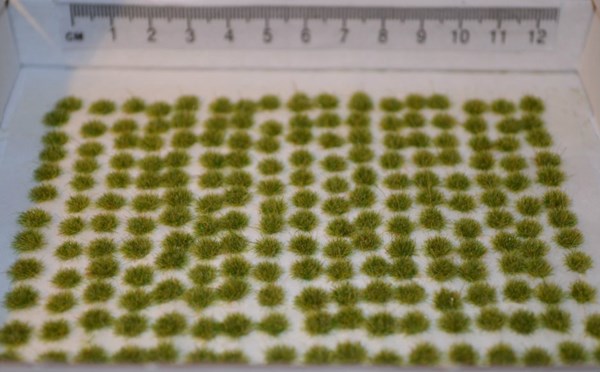 Small Static Grass Tufts- Self adhesive (TM1)
200+ short fibre (2-3mm) self adhesive Static Grass Tufts.
Make excellent shrubs for smaller scales like 6mm to 15mm or coarse grass for larger scales.
Supplied in a variety of colours, or in mixed 3 colour packs of 120 tufts (40 of each).