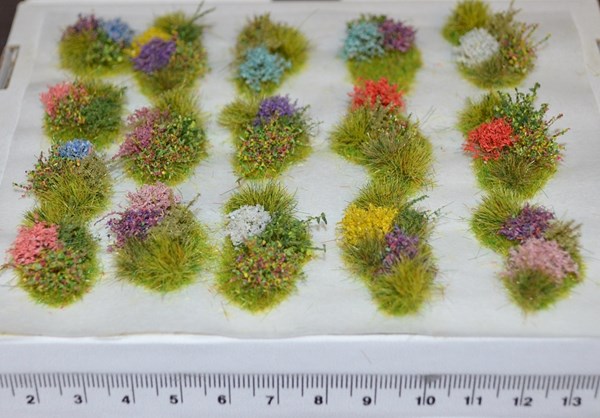 Floral Diorama Elements - Self Adhesive (TM20)
Self adhesive Moorland diorama elements.
These work on the same principle as all our tufts, peeled from the backing paper with tweezers and applied directly to model bases.
Based on Spring Mix (pictured) or Moss mix Grass tuft base and incorporating a mix of flowers (unless HEATHER option is selected, where all flowers are the purple heather type), grass tufts and shrubs. Instant Diorama!
Picture is representative, all tufts are handmade and every pack will vary slightly in appearance.